Rotary drives for defense applications
Customized, reliable, compact!
Rotary servo drives by WITTENSTEIN motion control can be used under extreme ambient conditions.

We offer you tailored solutions of the highest precision and reliability, developed according to military standards.

We offer tailored solutions, all under one roof.

WITTENSTEIN mechatronic drives for your defense application!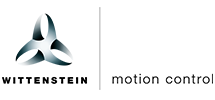 WITTENSTEIN motion control
Walter-Wittenstein-Straße 1
97999 Igersheim