Rotary systems for defence applications
Customized, reliable, compact!
Rotary drive systems by WITTENSTEIN motion control can be used under extreme ambient conditions.

We offer you customized solutions of the highest precision and reliability, developed under military standards.

From drive to system: Integrating the WITTENSTEIN motion control NanoRack electronics directly into the drive turns it into an independent axis. In combination with the data interfaces you specify, a power supply unit, an EMC filter and cabling according to your needs, this creates a highly flexible drive unit.

Learn more.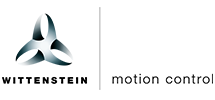 WITTENSTEIN motion control
Walter-Wittenstein-Straße 1
97999 Igersheim (Germany)