OTC 2018 | 30. April – 03. May, Houston | Hall B, booth 3933-5
All Electric Subsea Valve Actuator with Condition Monitoring (SSEAC®).

In cooperation with ATV (Advanced Technology Valves) we will present our dual channel Electric Subsea Actuator SSEAC® operating a 10'' Subsea Valve from ATV (Advanced Technology Valves).

Visit us at booth 3933-5, Hall B.

Should you wish to book a personal appointment in advance or if you have any other questions, please call Fabienne Laville-Isabey.>

WITTENSTEIN's SSEAC® (subsea electric actuator) operating a large bore high pressure subsea ball valve in a live demonstration monitoring of the valve. The SSEAC® is a qualified all-electric valve actuator from WITTENSTEIN motion control for subsea applications in the oil and gas industry. The SSEAC® has been developed to electrically actuate Choke, Gate, Control and Ball valves. It is qualified for 3,000 m water depth.

SSEAC® offers the following benefits in subsea and deepwater applications:
Environmental safety enhanced without hydraulics
Enhanced efficiency through faster response times
Improved preventative maintenance through Condition Monitoring
No hydraulics providing reduced umbilical size
Energy efficient reducing the Carbon Footprint of your installation

Highlights of the WITTENSTEIN Subsea Electric Actuator
Subsea Applications
Self checking-dual system
Condition monitoring of valve
High torque – High speed
Qualified to 3,000 m depth
Choke Gate and Ball Valve operation
Furthermore, in cooperation with SubCtech GmbH – manufacturer of Li-Ion subsea batteries and condition monitoring, we will exhibit their latest Li-Ion subsea battery system.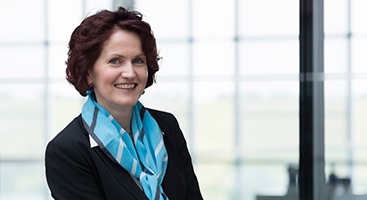 Fabienne Laville-Isabey
Marketing & Communication
WITTENSTEIN motion control