Defence applications on land, in the air and at sea
WITTENSTEIN motion control defence develops customer-specific solutions that conform to military standards for extreme environmental conditions. We integrate mechatronic components, gearbox, motor, sensors, electronics and software into individually-coordinated, accessible and connectable high-performance drive systems. The close cooperation of our experts with our customers ensures we meet and exceed requirements and adhere strictly to our customers' schedules.
Your contact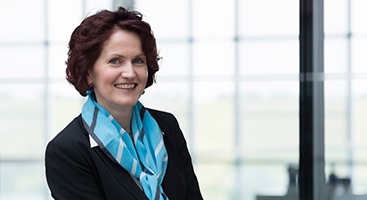 Fabienne Laville-Isabey
Marketing & Communication
High-tech systems for the most challenging tasks
Solutions for land systems
A modular designed drive system with extremely robust and precise high-performance gearboxes, dynamic servo motors, reliable control and power electronics with multi-functional software enables construction of integrated and compact drive systems. Our solutions guarantee rapid response times and the highest hit probability - essential prerequisites for use in military land systems.
We are constantly developing our modular drive systems. These contain the optimal technical and economic solution for every application in different power classes: The scope of services ranges from direct drives for display devices to aiming systems for main battle tanks.
Our mechatronic systems are used in
vehicle propulsion (hybrid drives), in radar systems, peripheral weapon stations for armored vehicles and in light weapon stations such as the HITROLE® 12.7-mm cannon.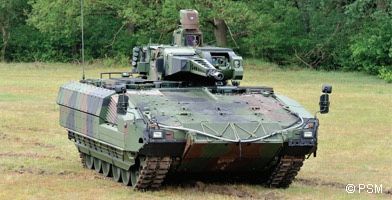 Solutions for airborne systems
WITTENSTEIN motion control drive systems are particularly suited for airborne usage. This is supported by technical data such as the efficiency levels, high power density and weight-to-power ratio of all assemblies within a temperature range from -56° C to +75° C.
Our motors are particularly suitable for application in control surface actuator systems or intelligent ammunition. Additional applications include drives for drones as well as helicopter weapon stations.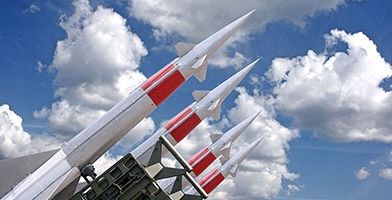 Solutions for naval systems
For decades we have developed outstanding, cutting-edge technology for naval and subsea systems. When it comes to long-term corrosion resistance of surfaces and materials in salty atmospheres, extreme shock resistance or short-term overload of drive systems, we have unique knowledge. Our solutions are characterized by their high reliability. We carry out manufacturing in our new innovation factory, which is equipped with the latest production and testing technology. We only use the highest quality materials.
This makes our systems are ideal for use in control surface actuator systems, torpedoes, robotics or light weapon stations.